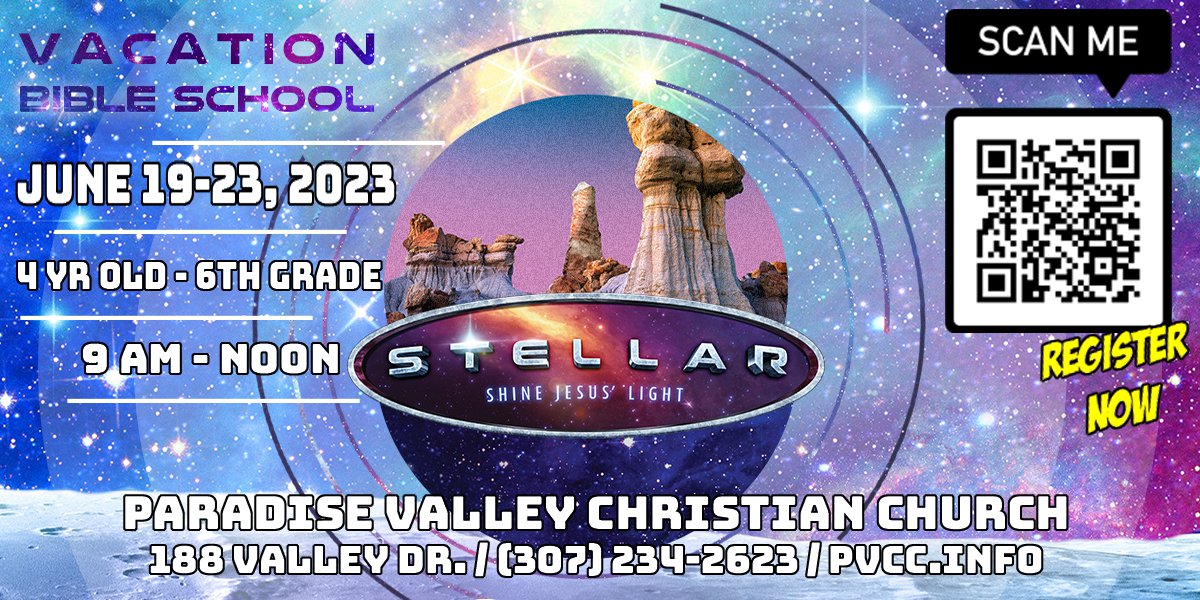 Join Us!
VBS 2023 - "Stellar" Shine Jesus' Light!!!
June 19-23, 2023 from 9 AM to Noon. VBS is for 4 year olds through 6th graders. Please sign up your child at THE HUB or online today!
Audio For The Songs In The Program
There will be an end of the week program on Friday, June 23 @ 6 PM. Please plan to come and encourage all the hard work your children put in during the week.
01: Shine his light (theme song)
02: He is the Light
03: Shine
04: House of the lord
05: Turn Your eyes
06: We are God's people
07: God of the stars
08: Light of the world
09: this little light of mine