Why Does The Pantry Exist?
The Pantry exists to eliminate food instability experienced by those within the Paradise Valley Christian Church sphere of influence. Aligning with the Imagine More vision cultivated by PVCC Leaders from Ephesians 3:20-21, a need has been seen within our church, school and community for an accessible and anonymous Food Pantry.
What Is The Pantry?
The Pantry, located in the basement of PVCC near the rear exit,
is an anonymous food pantry providing non-perishable food items to anyone in need.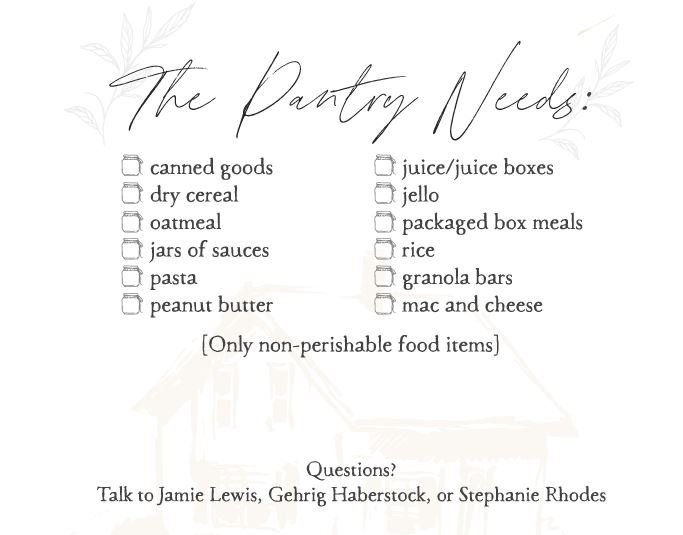 How Can I Get Involved?
We encourage you to get involved in one of two ways:
1.) Donate Items
The Pantry needs to be stocked with non-perishable food items.
To drop off donated items, look for The Pantry labeled tubs in the lobby of the Church.
2.) Identify & Meet Needs
Help us spread the word about The Pantry by identifying needs within your sphere of
influence and making sure those we rub shoulders with receive daily nourishment.
Questions?